I must acknowledge that shooting birds is the most difficult thing to do, especially if you are as ignorant of their behaviour and as impatient as me. Most of the images I made of this tiny thing turned out exceptionally bad thanks to its speed and my inability to take handheld images at high zoom.

But I still love this photo. It is so refreshingly green.
This was taken at Madiwala lake yesterday morning. If you need to read details of the trip keep reading Rohini's blog. A detailed report shall come soon.
A few other photos in the meanwhile:

Another Ashy Prinia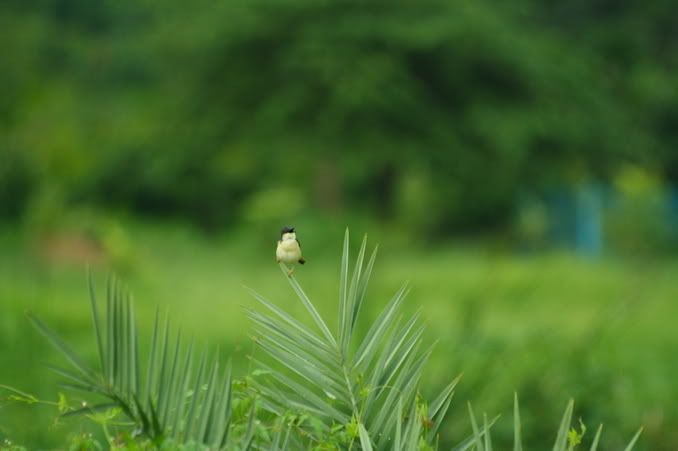 Dragonfly
Spotted Munia
Apparently, it is not a very common bird. For me all the birds are uncommon. :D
Butterfly
Another Butterfly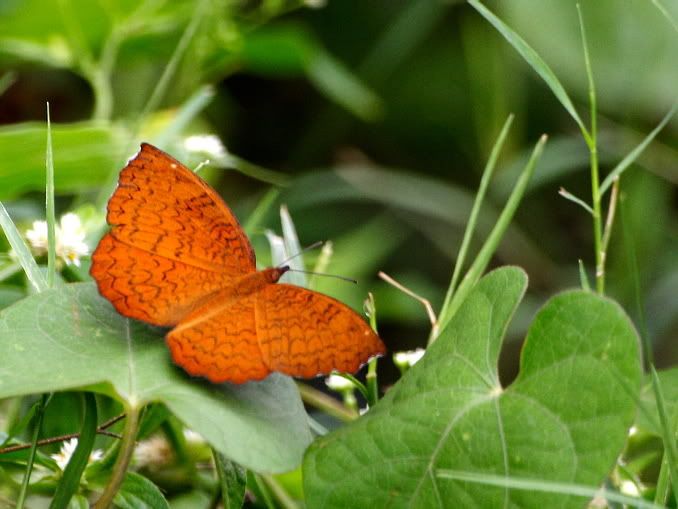 Chameleon
Egret
Common rat snake
This was at a lake near my office.