Thanks to my job, I had this great opportunity to go to Southampton in the UK for two weeks last fortnight. I made some time to see London on a day trip.

London is the city to see. Quite contrary to the quiet and boring life in Southampton, London is full of activity. A city buzzing with life and tourists. It is a city of monuments and museums. I personally feel that London, Paris and all places in Italy are a must see for any lover of culture, art and history. There is so much to see and appreciate.

The tourism department in the UK is very traveler-friendly. I took a train from Southampton to London Waterloo station. The ticket is valid for a day and covers for the to and fro train journey and unlimited rides on the London tubes and buses. All this comes for 30 RBPs. If there is a large group going, there are attractive discounts - 30% for a group of 5 and 60% for a gang of 10 or more.
I was with another colleague, so sadly no discount.

I had brought along with me a borrowed NatGeo London guide which helped immensely to pick places to see and leave certain places that could not be covered in one day. I had decided to cover the most of it on foot. According to me there is no better way to explore a city and its culture other than on foot.

Waterloo station is at the south-west bank of River Thames. Westminster bridge is at a walkable distance from there. Right at the start of the bridge lies the South Bank Lion.



And exactly next to it is the London Eye. It is a magnificent giant wheel with large glass compartments. The view of London offered by it is splendid I have heard. I did not get into it as there was not too much time and it is a time taking exercise. But it is really a great sight to look at.



We could see the Westminster's palace and the Big Ben from the banks of Thames. Westminster's palace is the parliament house of Great Britain. It's a marvelous piece of architecture. The Big Ben is a giant clock structure situated at the north eastern end of the Westminster's palace. And I must add, it is a great sight.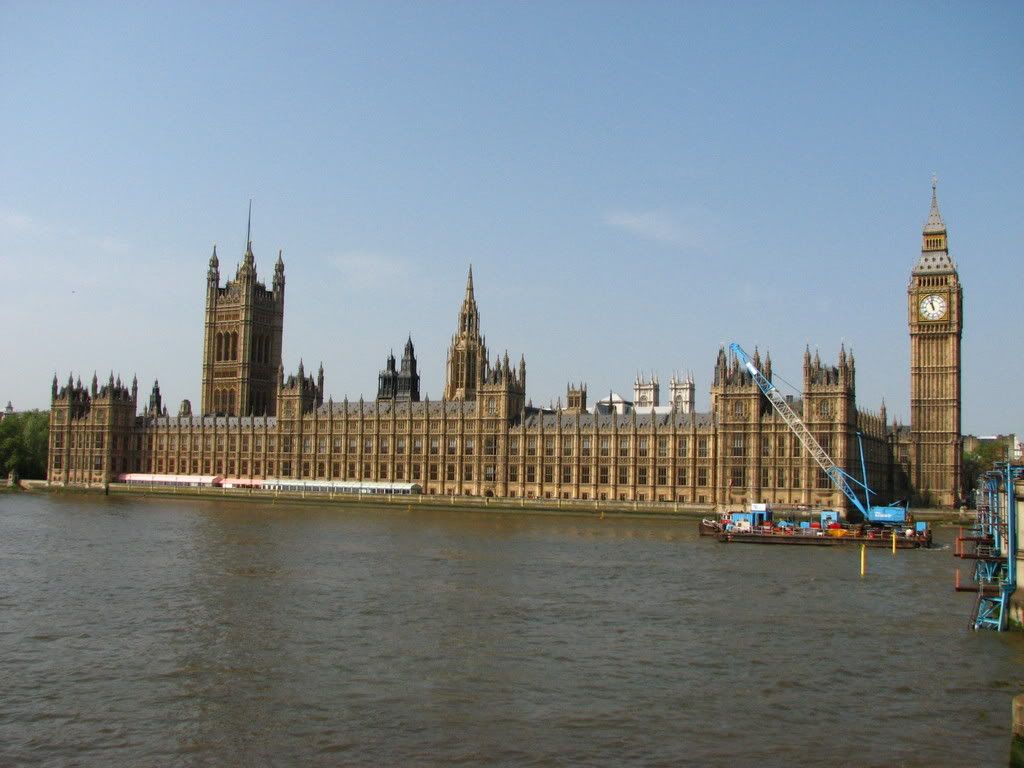 The next in my plan was Westminster's cathedral. It is an old structure beautifully preserved and bustling with tourists.


It was a rather long walk from there to the Buckingham palace. On the way we saw the busy London uptown market and the Victoria station.

Buckingham palace is arguably the most popular tourist site. I saw more tourists there than any other place is London. It is a delightful place. I wanted to catch a glimpse of the royal change of guard, but we reached half an hour late.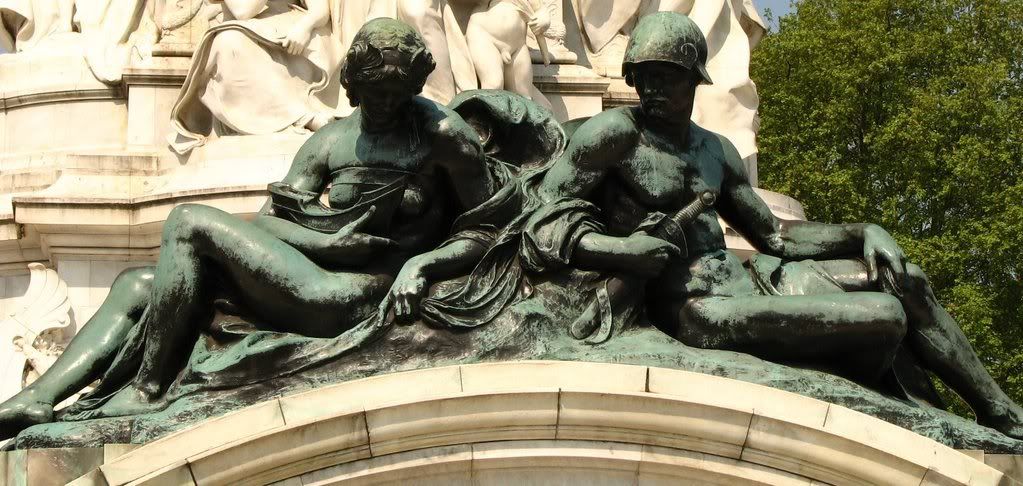 The royal palace park is the best park I have been to. A lovely family place, with a lovely lake, a few small bridges over it, nice garden, lots of ducks and swans and pigeons and an exceptional picturesque view. I fell in love with place. We spent at least an hour and a half there.




We were extremely tired by this time and took a small break and had some coffee and food to eat in the park.

Energized, we quickly walked up to the Downing Street in Westminster city. 10 Downing Street is the address of the British Prime Minister and it is one of the other popular tourist places. Walking down the same street took us to Trafagular Square. It is a majestic square and at one end of it stands majestically the London art gallery. It is such a vast sea of art that one would certainly require a full day to appreciate it properly.



This brought us to the end of my walkable route. We took a ride in the famous London bus and went to see the Hyde Park.



Hyde park is an enormous park famous for hosting biggest Rock concerts and for the Diana memorial. It is mostly a place for people with time in hand to soak the sun and enjoy a lazy Sunday afternoon. There is not much to do there otherwise. My recommendation to anyone who goes that far would be to surely walk up to Harrods. It is arguably the most famous departmental store in world, and trust me, it is worth a look. People with shallow pockets like me can just look around, it is only for the rich and famous.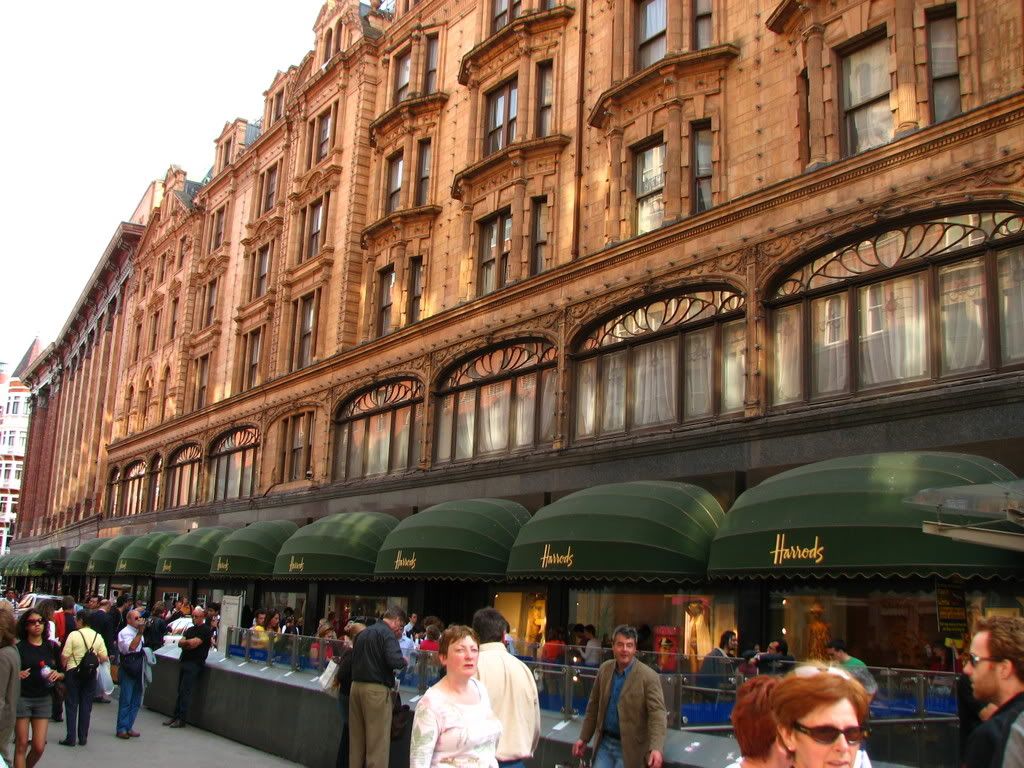 We had covered almost all of what we had in our list for the eastern side apart from St Paul's cathedral, which sadly was not walkable. We took a bus to Victoria and from there changed another to land at St Paul's cathedral. We reached there just a bit late and could not get inside. But the place is a treat for an art loving soul. Have a look yourself: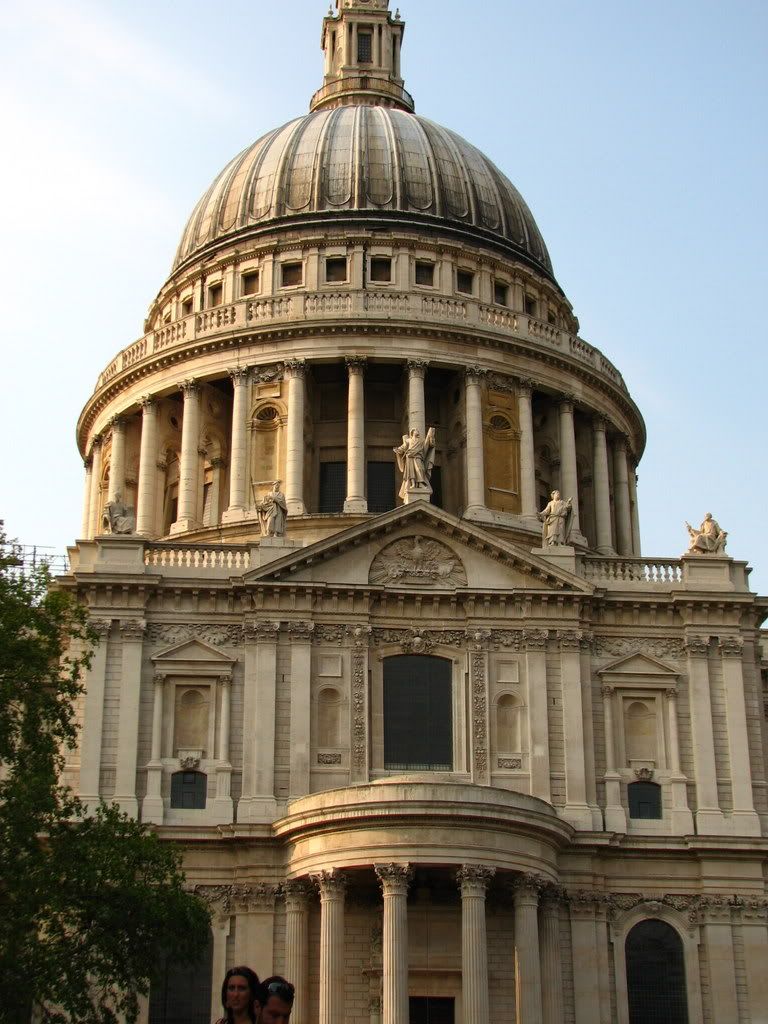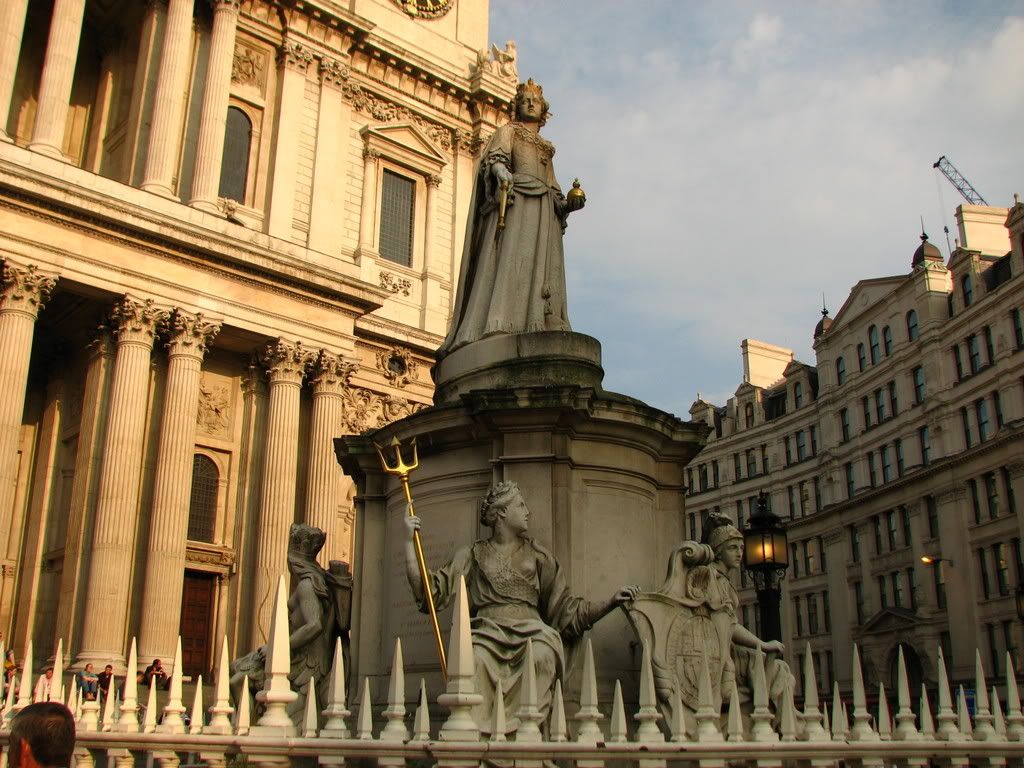 Right across the cathedral lies the Millennium bridge. It is a famous bridge shown recently in many Hindi movies. At the other end of the bridge lies Tate's Modern art gallery. It is a colossal structure, one like the Art gallery which will surely take one full day. Do not enter it if you are pressed for time. Walking along the eastern bank of Thames for around a mile or two would lead you to the most famous London structure: the Tower Bridge. It is a treat for the eyes and all the effort invested is worth it. At the other end of it lies the famous London Tower which is more like a castle than a tower.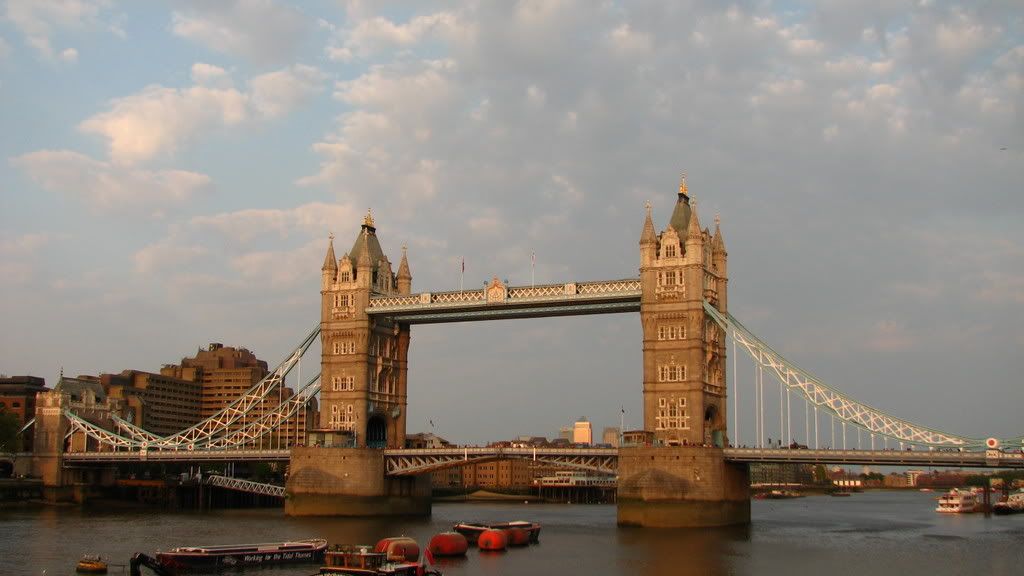 We had not enough time to see other places; it was already 8:30 by then and we were extremely tired of the day long walk, so we decided to return back. For people who have plenty of time, my recommendation would be to try to see the Lord's cricket stadium, Sherlock Holmes museum, the Greenwich, Madame Tussauds ( I personally did not want to see wax structures), the Queens Gallery and many more places. London cannot be covered in totality in just one day. One would certainly require 3 days to enjoy it, but I am quite satisfied. Every penny spent and every mile walked was so totally worth it. You will get what I feel if you too, like me love art, history and culture.